Today is declared holiday to commemorate the death anniversary of Ninoy Aquino meaning no work and it's family time. So we have decided to spend our family time close to Ninoy Aquino, the Ninoy Aquino Parks and Wild Life.
When came to the place, Ninoy's bust monument where decorated with yellow flowers. We walk inside the place and look for the best spot to lay the blanket. Maki was so eager and hyper in running around the place. We waited for my in-laws and for the kids.
While waiting for them and when we look at the sky we've noticed that the clouds were darken. We we're worried that it might rain.
So just to keep the day fun Maki and I started to walk around and later on rested. When my in-laws came the fun get much better and the kids were all hyper.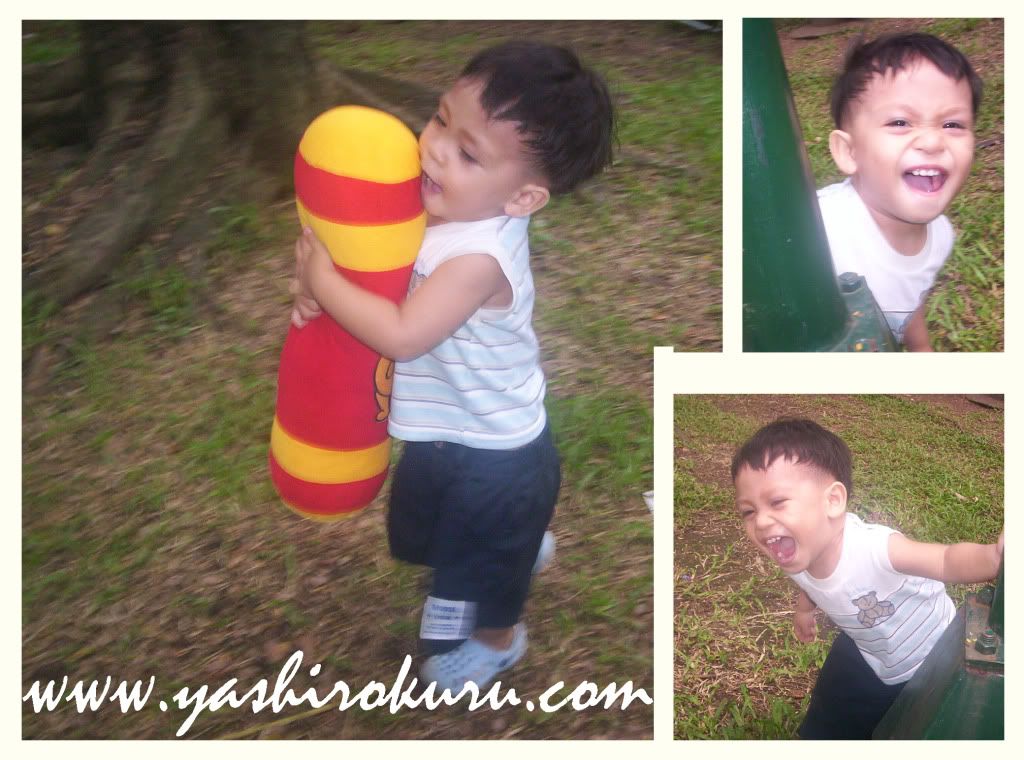 .