Today we got up early and prepared for the painting contest which is held at the activity area of the church.
The Painting Contest is launched to select drawing for the Good News Times Cover which will be released on the 22nd Anniversary of the Puno United Methodist Church.
The contest was joined by five organization of the church and we were under the United Methodist Young Adult Fellowship (UMYAF).
Fortunately we go to be on the 3rd place and here's our entry.
Maki was also doing some paintings and drawing together with the other kids.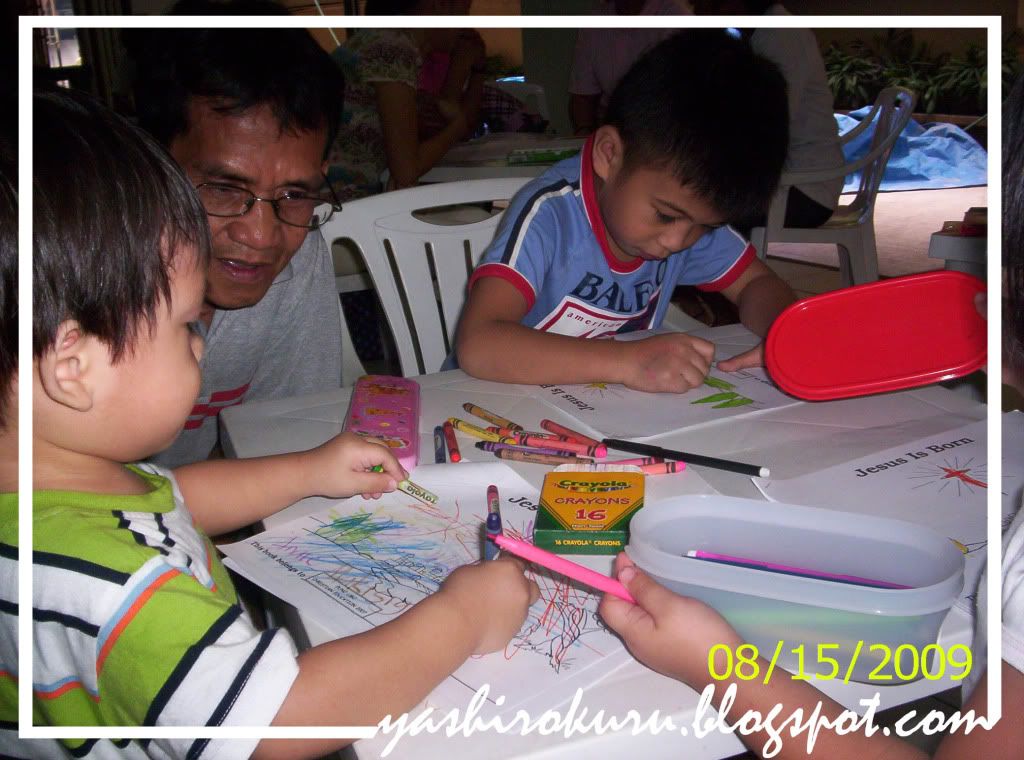 .