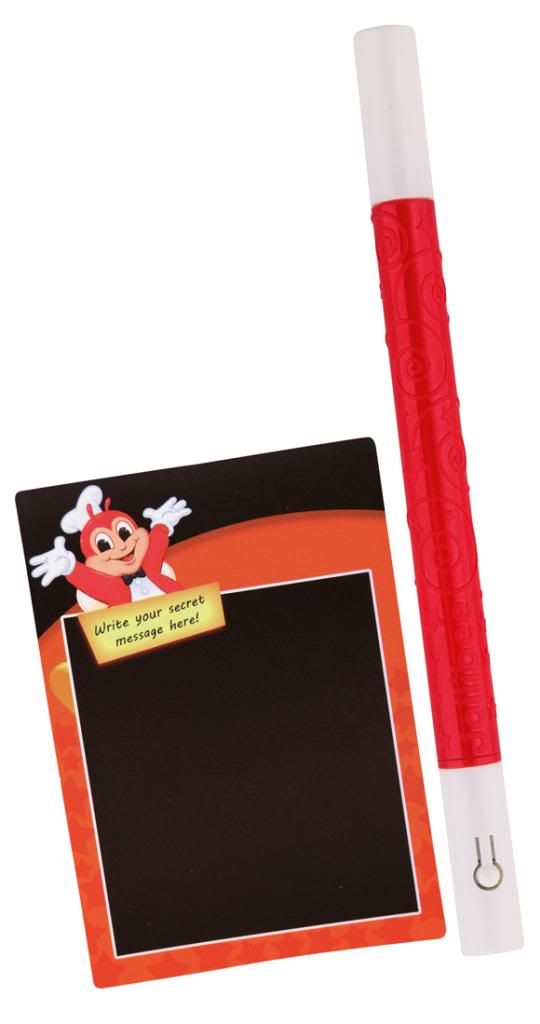 Read invisible messages with every flick of the Jollibee Magic Wand
This is our Friday Toys feature and it comes from Jollibee! Yup, I'm sharing this new toys that you get from Jollibee with their Jollibee Kids Meal (JKM), this is called the Magician's Kit. With a swish of a hand kids can explore and play the wonderful side of magicians. The Jollibee Magician's Kit lets young aspiring magicians perform three different awesome acts with the Magic Wand, Magic Hat and Magic Ball.
With the Magic Wand, which you can see the image above, let your kids can read secret messages or see drawings of their friends. So what do they need to do? They just simply need to ask their friends to write or draw on the illusion card using the magic wand. While no text or image will appear, they can use the blue light on the other end of the wand to reveal the secret! Pretty cool tricks!
There's a hidden surprise waiting to amaze audiences with the Jollibee Magic Hat
Another cool surprise that your young magicians can do is the Magic Hat. Not too tricky but it does stamp Jollibee designs onto any type of paper. Just remove the cap to reveal the stamper and watch Jollibee pop up with every stamp.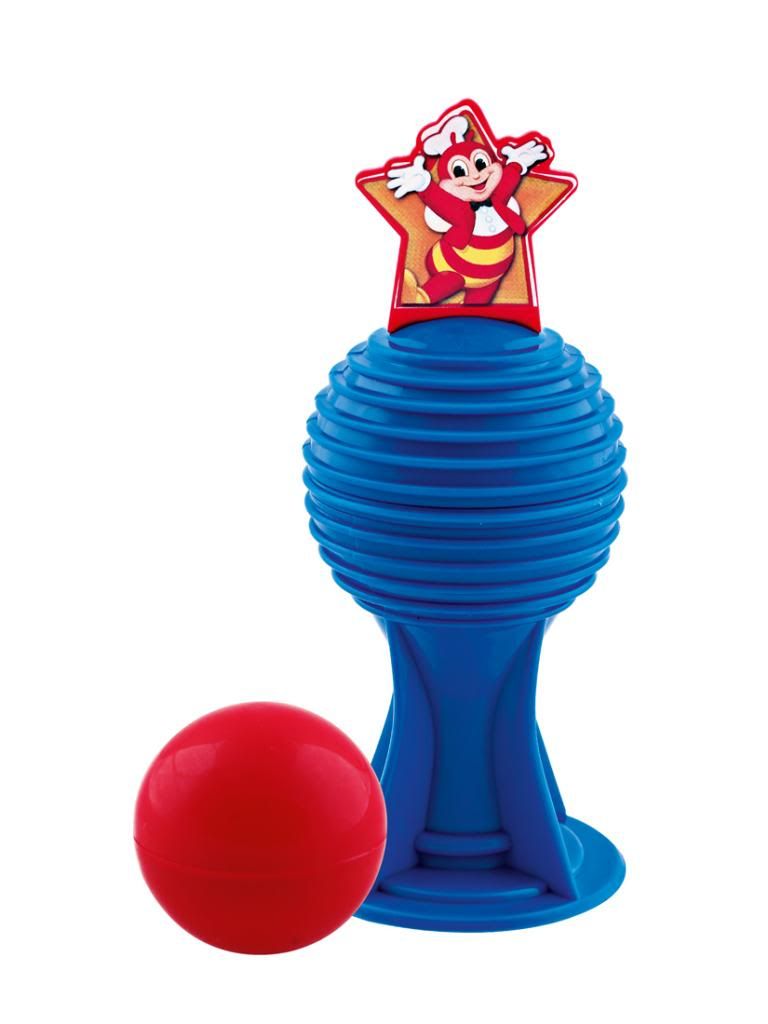 Kids can now make their own disappearing trick with the Jollibee Magic Ball
And last but definitely not the least, the Magic Ball. With this your kids can perform an extreme illusion trick which they can make mysteriously disappear from a cup and reappear in their hands. Simply hide the real ball from the audience and put the trick ball in the cup. Open the cup to reveal the trick ball to the audience, close the cup then open again to reveal the missing ball. To complete the trick, show the previous hidden ball to the audience, creating the illusion that you magically removed the ball from the cup!
Cool tricks right? Anyways it's for the kids and at least they get to experience what is it like to be a magician and the best is they get the experience to entertain other kids. This can really boost up confidence and stage presence.
Of course these toys are not for free and you can get it, like I mentioned earlier, from Jollibee and it goes with their Jollibee Kids Meal. Kids can choose from Yumburger Meal for only P80, the Jolly Spaghetti meal for only P83 and the 1-piece Chickenjoy meal for only P100. And as for their new year treat for all kids, every purchase of a Jollibee Kids Meal also comes with a FREE Vanilla Twirl. So you have your meal, your toys and you'll also get a dessert. Great!
The Jollibee Kids Meal Magician's Kit is available from January 1 to 31, 2014 at all Jollibee stores for dine-in, take-out and delivery. Those who want to have their meals and toys delivered via Jollibee Express Delivery Service can call at 8-7000 or go online at
jollibeedelivery.ph