This is a Sponsored post written by me on behalf of Kia Rio for SocialSpark. All opinions are 100% mine.
Family outings are sure fun and since it's already high time for summer, vacation plans are already set on the go.  Most trips are long and kids would definitely enjoy that travel if it comes with some cool music in it.  Of course you'll need a good a comfortable car that will suit with the beat of summer.  Since technology has got smaller it's much easier to carry along gadgets with a long list of music.
For car owners, specifically Kia Rio here's a great way to enjoy the family get-together, Kia Rio and Spotify partnered to develop the "Best Songs with your Windows Down" playlist.  Enjoy that feeling of riding with your windows down.  With this application users can definitely have a great time listening and contributing their own list of songs.  Users can enjoy other list of songs as well and they can even share it with their friends.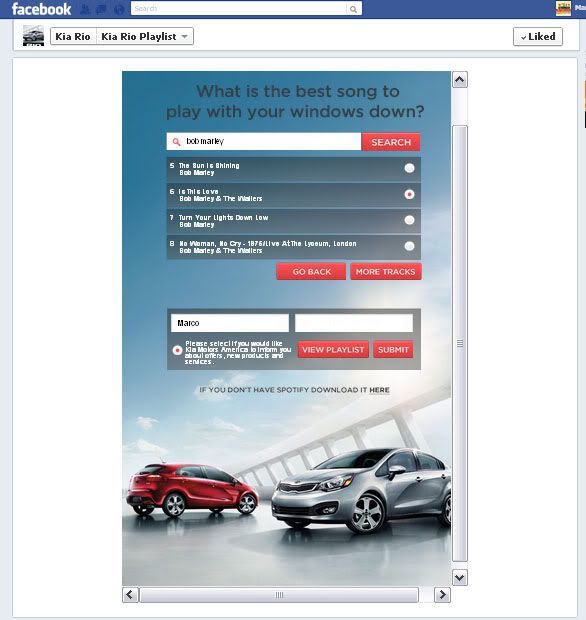 Are you thinking how this work?  Well, first visit this link http://www.facebook.com/kiario . It's on facebook, so I do hope that you have your account on facebook so you could access this one.  Once you are in the page, you can choose their favorite song by clicking the "view playlist".  You can see in that list which songs are already been submitted.  Like for me I choose Bob Marley's song "Is This Love", I like reggae songs and I think my son well sure love it also.  This can really make the summer cooler than ever.   Then after choosing your song you should enter your name and email address and then click submit!  Check out the image above
Since Kia Rio has partnered with Spotify you need to download the Spotify application to your computer or to any of your devices.  When the application tries to launch be sure to choose the "Spotify" application.  View the list of great songs and you're down to having a great playlist through Spotify.  You'll definitely enjoy listening to that music while riding with your windows down.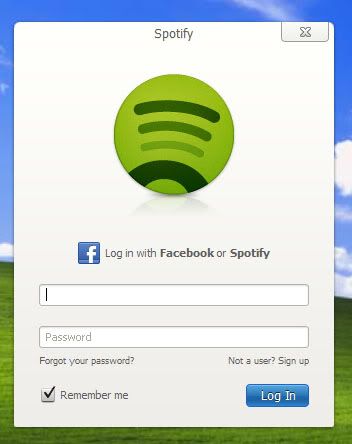 Get your song lists now and start submitting!  You can also recommend those songs here and tell me why you pick it.  Oh by the way, just reminders there are countries that spotify are not yet available.  Just check their site once you download the application.
Not really sure if they do have some songs for the little ones but perhaps it would be great if they have something for the kids.
So if you're planning to have your new car better get the new Kia car selection because they this UVO which was developed by Microsoft and Kia. It is an in-car infotainment system with advanced voice and touch activated features. UVO is simply short for "Your Voice" that provides simple and quick access to vehicle's multimedia and infotainment system. Just make sure the kids won't play much with it.
To learn more about Kia just visit their site http://www.kia.com/#/uvo