Just in time for my Friday Toys, as this cute little toys from Jollibee makes it perfect for this segment. As we all know this toys are bundled with the Jollibee Kiddie Meal and every toys brings more fun for the kids after their meals.
For this season, Jollibee brings three (3) sporty toys that kids can play and enjoy. They can take home this fun arcade games that features the all time favorite friends - Jollibee, Hetty, Twirlie, Yum and Popo. Kids and kids-at-heart can collect this cool toys, the Jollibee and Friends Kiddie Arcade.
Here are the descriptions about this toys.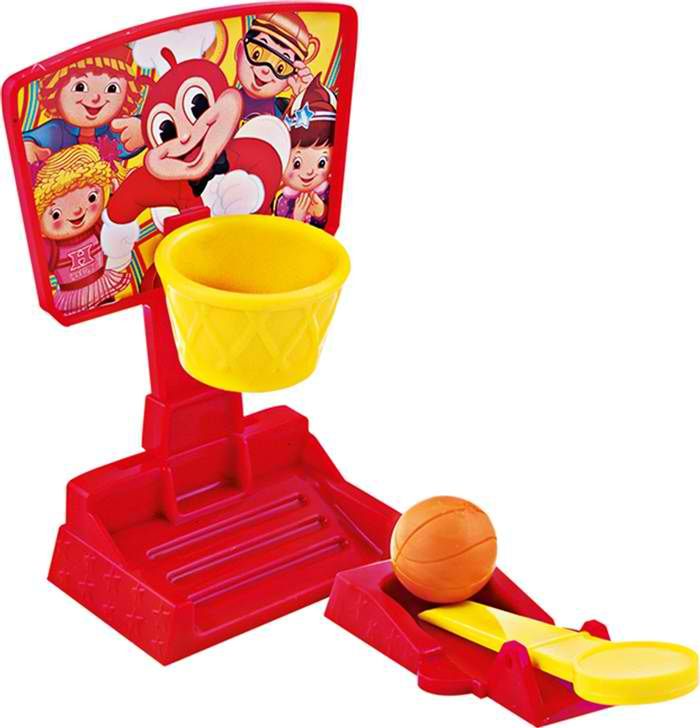 Kids who likes to play basketball will have an exciting time playing with the DUNK N' SCORE. It can be played with a friend and try to score points by pressing down to shoot the ball while the other one makes the game more challenging by tilting and turning the ring from left to right just like in the arcade.
Little boys and girls can also invite their pals over for a friendly competition with this SOCCER MATCH. They can take turns with one team aiming for the goal by pressing the button to shoot the soccer ball, while the other team must move the tab at the back to block the ball by moving Jollibee from side to side.
Lastly is the STAR BLASTER, kids can practice their aim by pressing down the button to hit the stars with the launcher. To make the game more exciting, you can ask a friend to move the tab at the back of the toy to move the stars from side to side. To know who among their playmates is the best shooter, they must add the numbers of the fallen stars to find out the scores.

This three (3) new toys from Jollibee is quite fun to play with friends and for Moms and Dads this is your chance to have more bonding time with the kids.

I'll be reviewing it more soon... once I get some of these or the whole three (3) of them. So Moms and Dads don't disappoint your kids and let them have at least one of this toys. Get it from Jollibee with every purchase of a Jollibee Kids Meal. You can choose which ever langhap-sarap favorite of your kids, the Yumburger Meal for only P80, the Jollibee Spaghetti Meat which is P82, or the one-piece Chickenjoy Meal for only P99.

Well the only problem is that these collectible toys are available only until August 31, 2013 or until supplies last. So better visit your nearest Jollibee store.